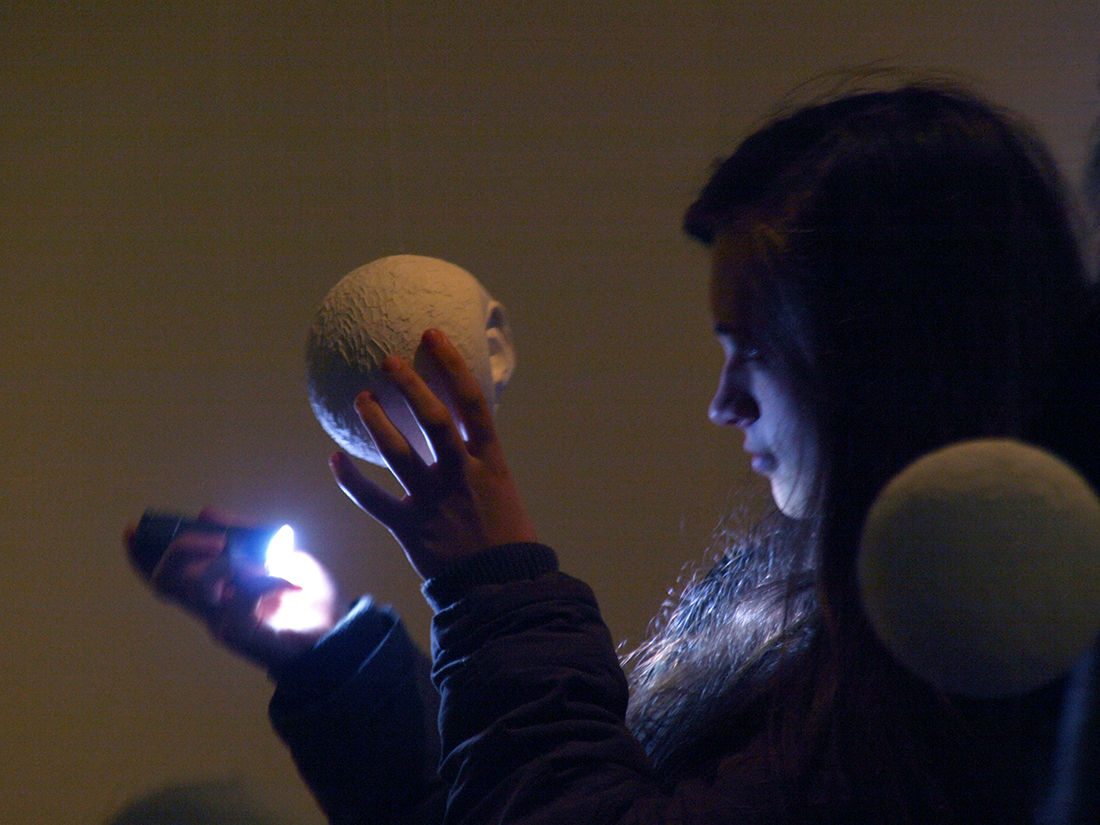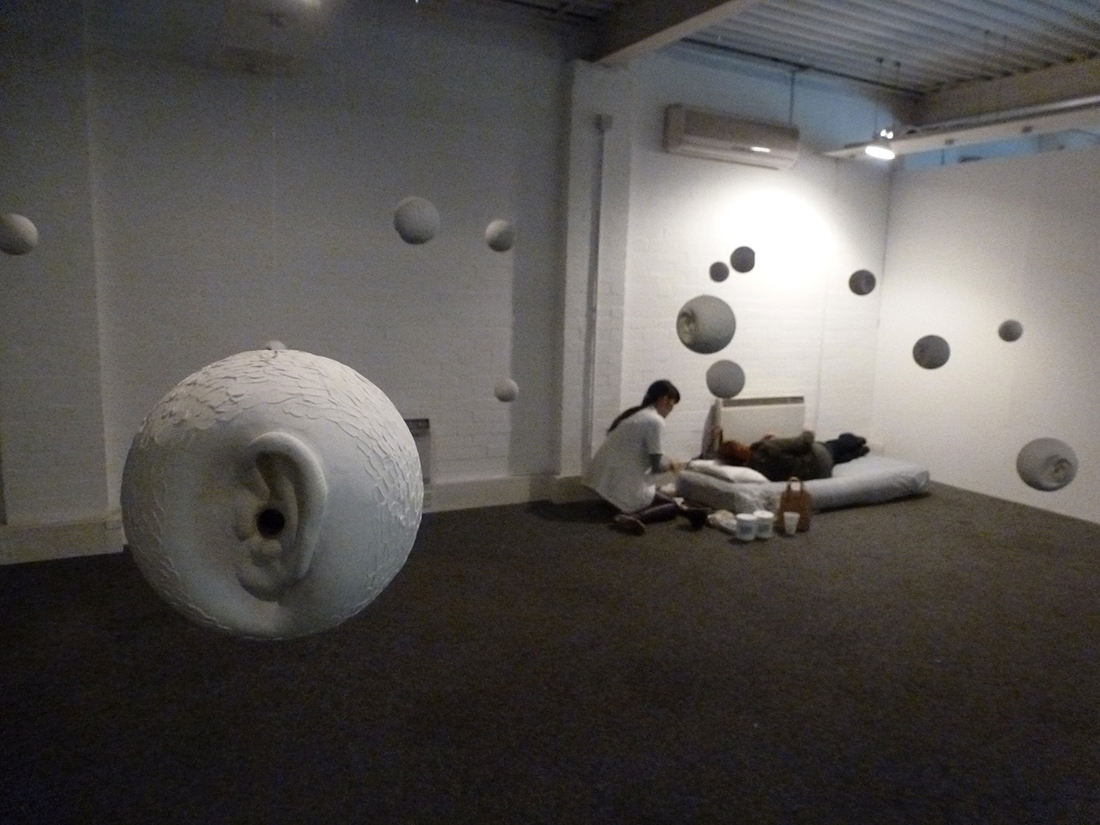 Title of work His/her personal sky
Client Word of Warning
Date of work 2006 - ongoing
Medium Installation & Performance
(photograph, plaster, polystyrene foam, paint) (air bed, silicone)
Exhibited Venue 15 venues, including
Athens (The Cultural Center of The Municipality of Athens 2009), Leiden, the Netherlands (Galerie TamTam 2009), London (Peckham Space 2012, The Residence Gallery 2012, Rio Cinema 2012, Gift 2010, Sevenseven Contemporary 2006 and many more), Manchester (BLANKSPACE 2012), Nottingham (The Ropewalk 2009), Plovdiv, Bulgaria (Studio9 2008) Tokyo (Art Gallery X 2007, Chimenkanoya 2006)

Photos by Calum F Kerr and Word of Warning

When you first encounter 'His/her personal sky', there are many white spheres floating in the space. Then you notice each sphere consists of an organic shape - an embedded ear. The visitor is encouraged to see a stranger's personal memory or secret through this ear.
I invite the public to have their ear cast during this performance and at a later date embed the cast into the spherical sculptures. After their casting the participant emails to me a personal memory as an image or text that I place within the sculpture.
Shining a torch from behind has a light-box effect, the image glowing inside the ear hole as if another persons memory just came to you. The completed sculptures then become part of a growing his/her personal sky installation.

This work was also commissioned for Emergency 2012 Festival by Word of Warning