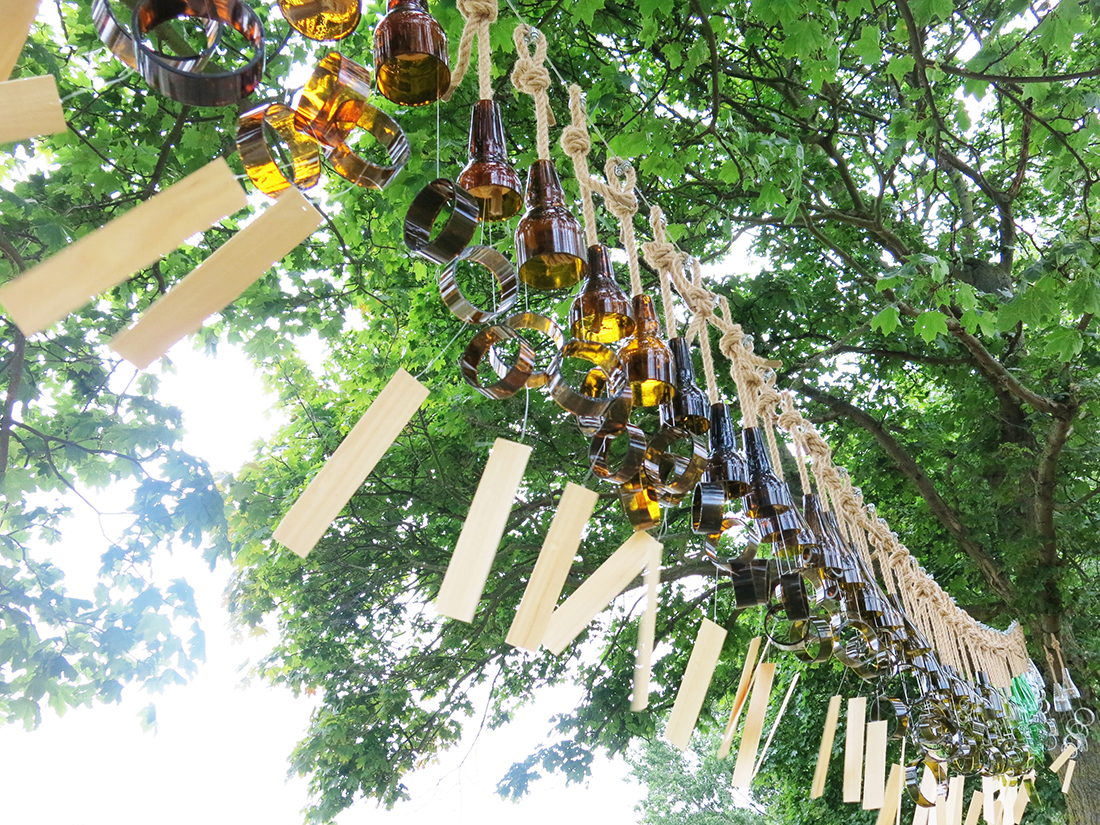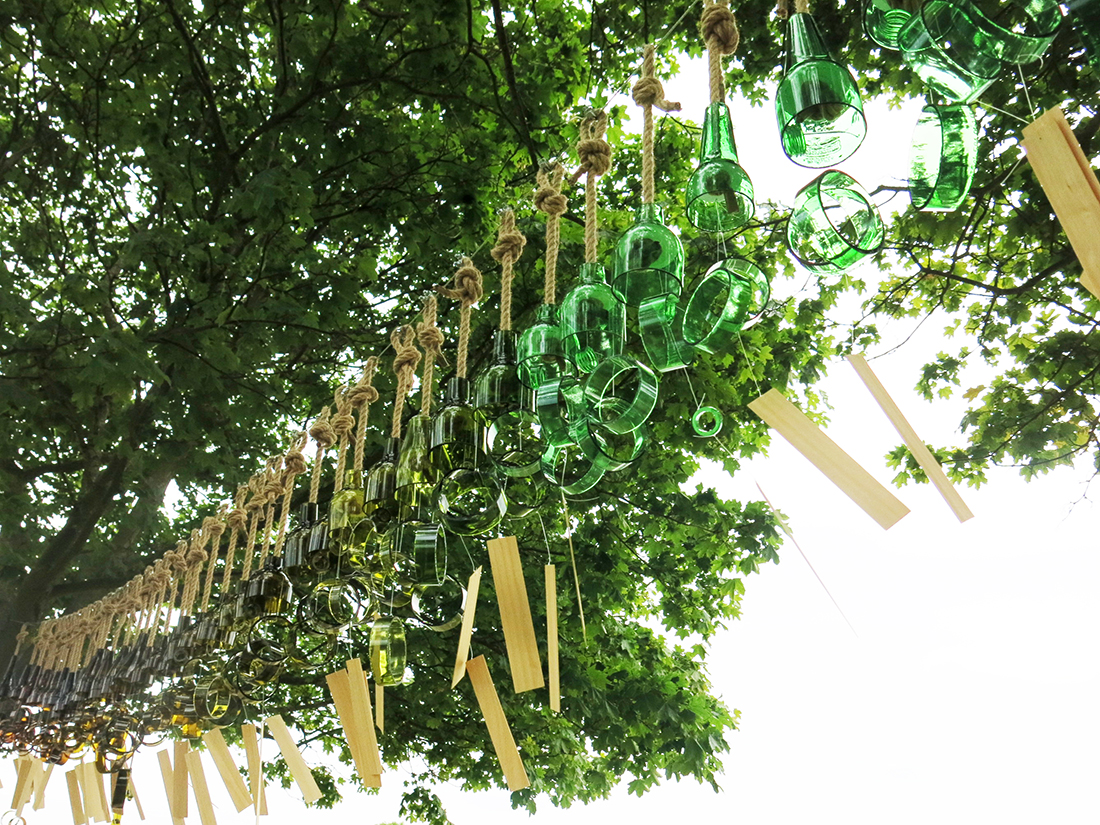 Title of work Recycling Symphonies
Client Bow Arts
Date of work 2019
Medium Installation - Glass bottles, jute twine, stainless steel wire, wood
Exhibited Venue Southmere Park, Thamesmead


'Recycling Symphonies' developed after I moved to Thamesmead, South-East London. I noticed that like much of London, recycling is a major issue here. Our local recycling bins were full with random rubbish and misplaced items. In order to create a dialogue about this issue with other local residents, I created a 10 metre long wind-chime installation that hung between trees using over 100 recycled glass bottles collected from the Thamesmead residents (within the Bow Arts artist community). I also ran a wind-chime making workshop on the Festival day, 6 July 2019. I aided participants in making small wind chimes using prepared (rounded) glass and natural jute twine, which when completed they could take back home.

This project was created for Lakeside Festival 2019 supported by the Bow Arts Thamesmead Artists Fund.