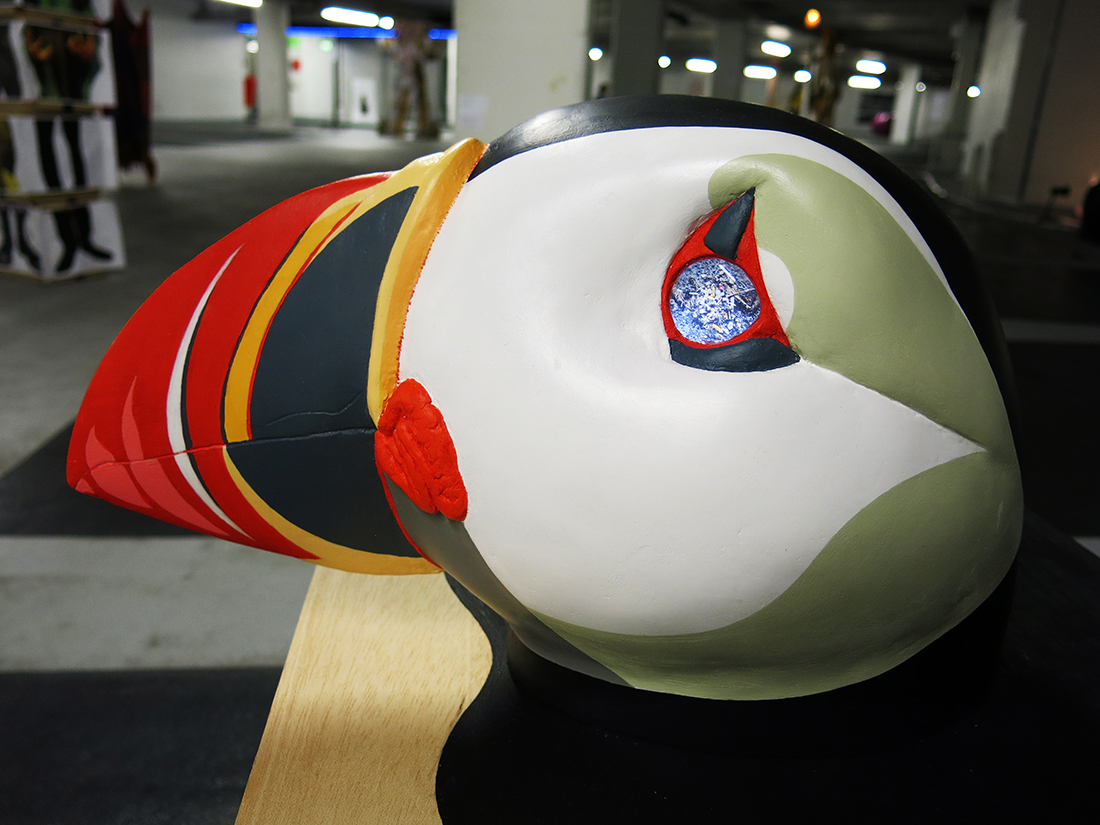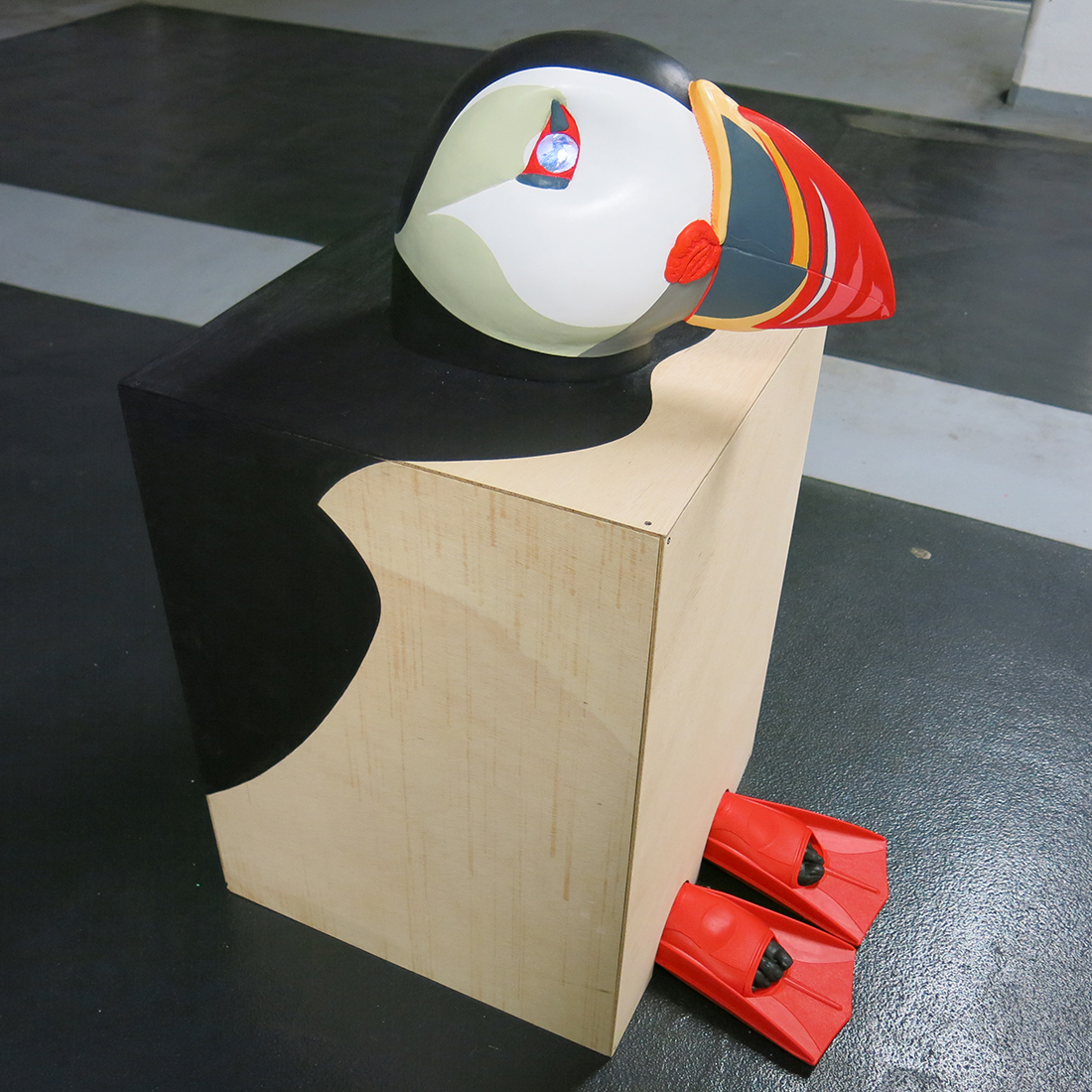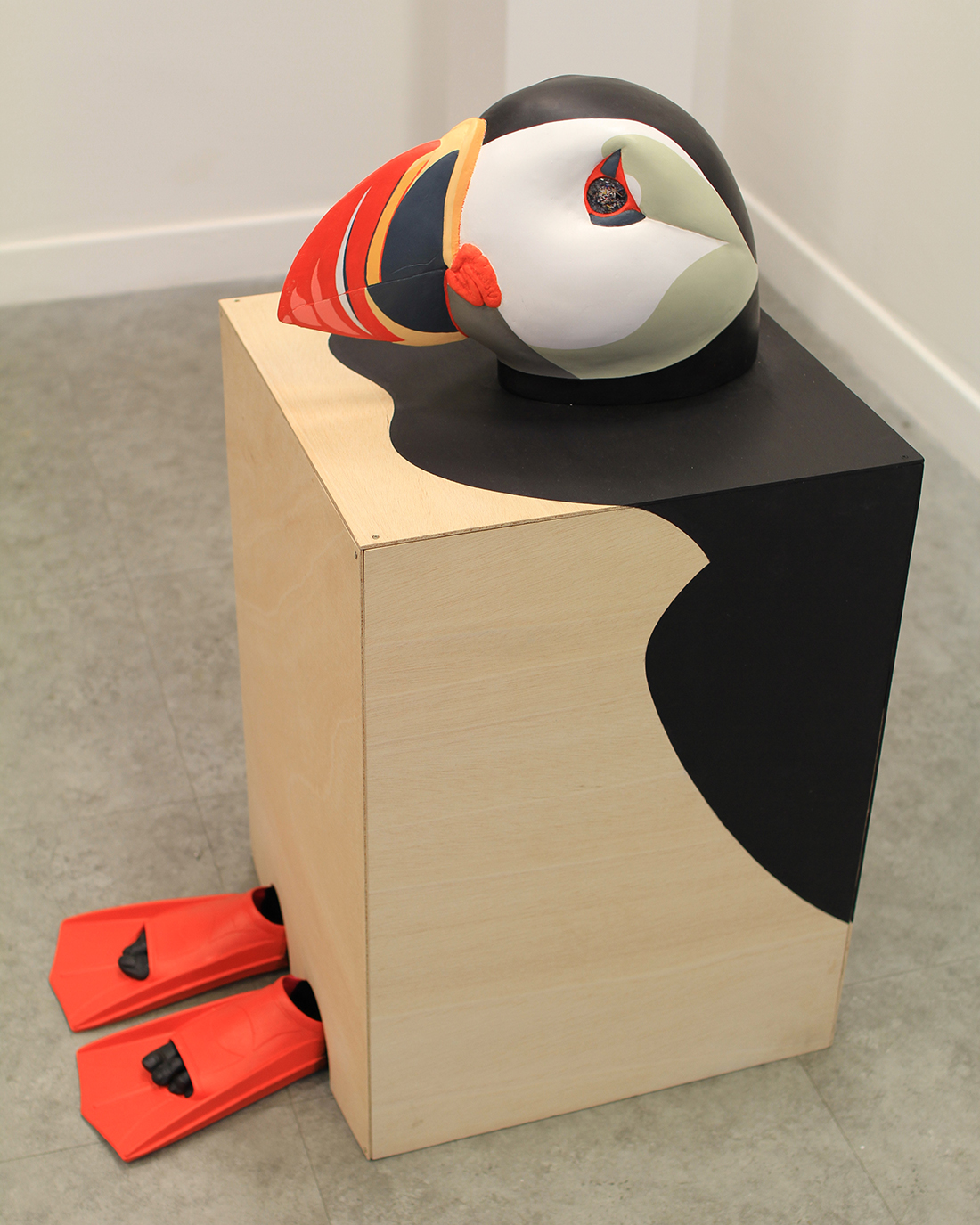 Title of work Bird's-eye view
Date of work 2014
Medium acrylic, clay, wood, robber, plaster, wood, light
Dimensions 45cm x 45cm x 85cm
Exhibited Venue Q Park Leicester Square, London (2014) & The Stone Space, London (2017)

The Puffin became a red listed (most threatened) bird in 2015. The body of this puffin resembles an oil spill. In the right eye shows an oil coated puffin found after the prestige oil spill in Galicia in 2002. In the left eye it shows an albatross in Midway Atoll with plastic in its guts.