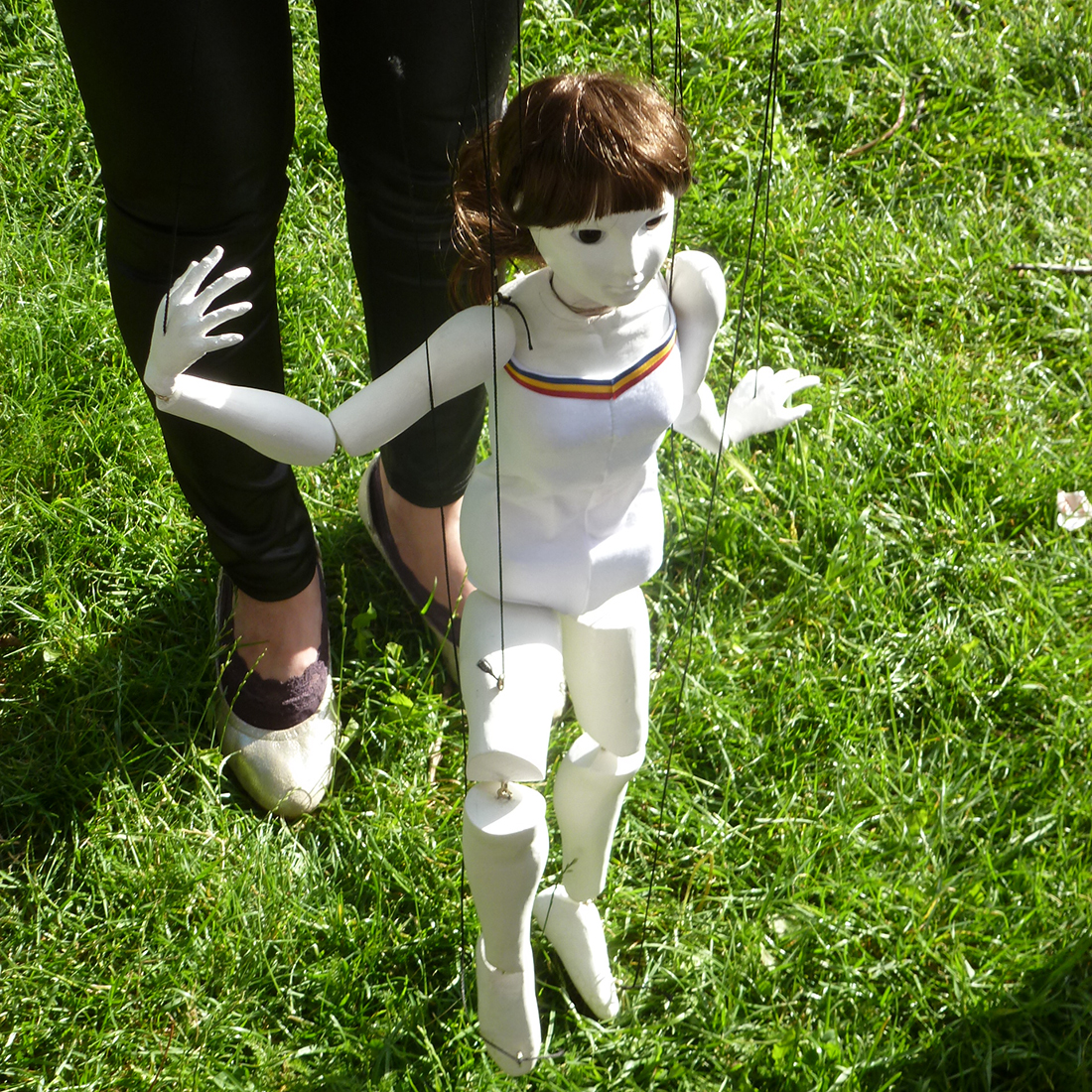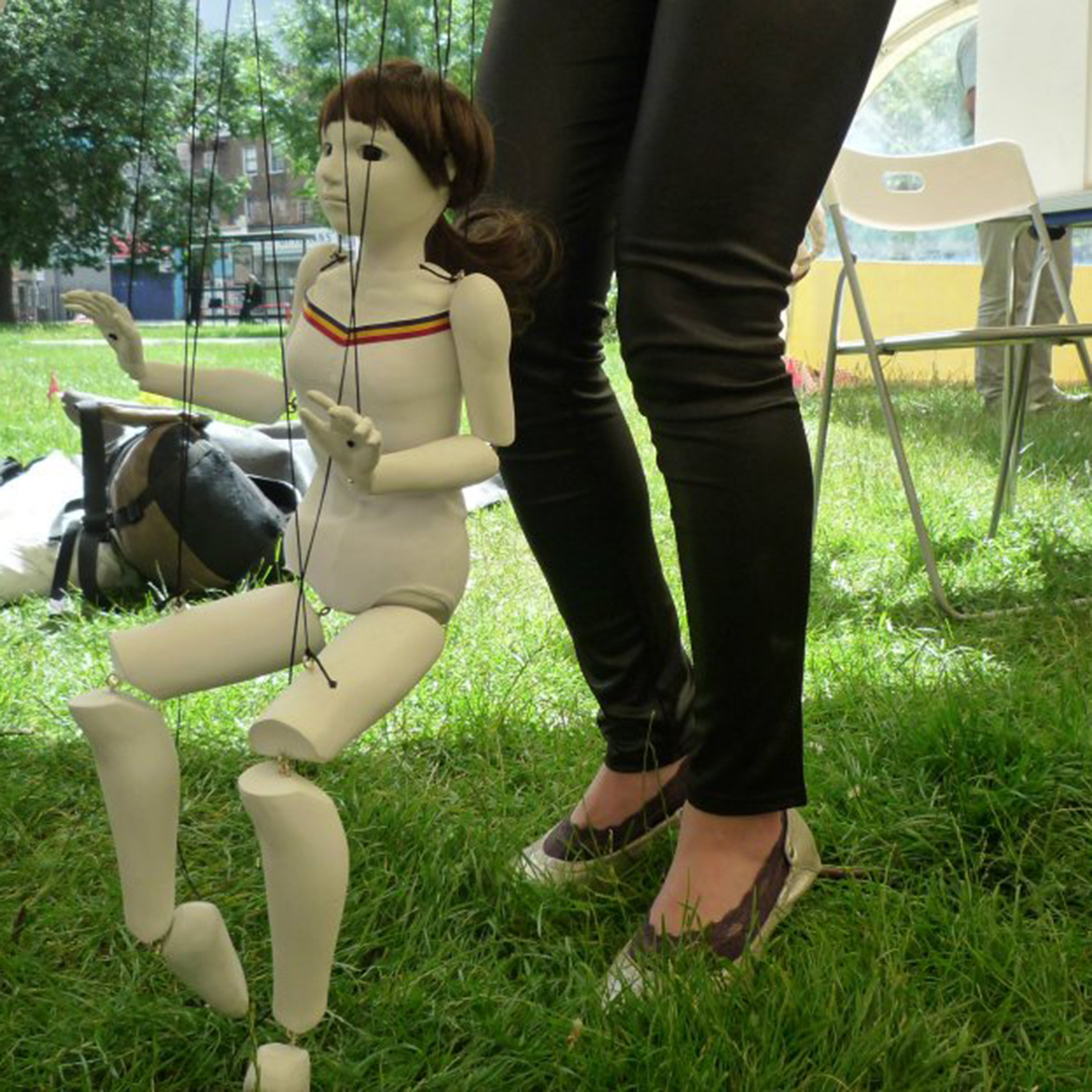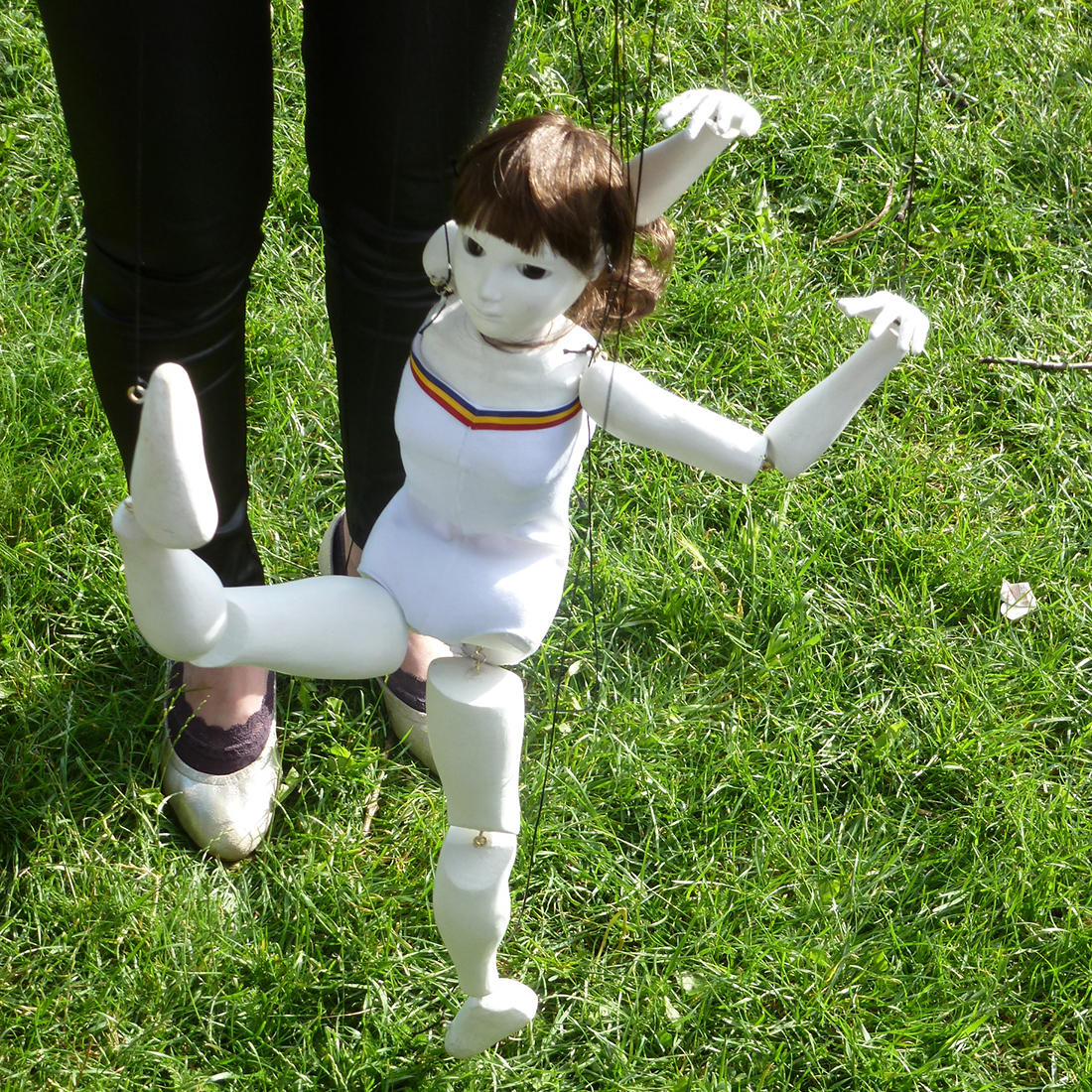 Title of work Nadia
Date of work 2012
Medium Performance
Exhibited Venue Camberwell Green & Sugarhouse Studios, London


I created this marionette puppet called Nadia. Nadia performed Rhythmic Gymnastics (with my assistance) at the Puppet Games - Chutney Preserves 6 on 24th June as part of Camberwell Arts Festival. The Chutney Preserves took a small troop of puppets to perform The Puppet Games for a Nunnery gallery event - Hoopla on 13th July. Hoopla took place at SugarHouse Studios, within the shadow of the Olympic Stadium.
Nadia is a Rokurokubi* yokai (supernatural figure/monster).
Starting like a normal human being, she revealed her true nature during the games.
She resembles the legendary Romanian gymnast, Nadia Comaneci who was the first gymnast to score a perfect 10.0 in the Olympics 1976.
*Rokurokubi are one of the most common yokai found in Japanese folklore.
They look like normal human beings by day, but at night they gain the ability to stretch their necks to great lengths. On this occasion, Nadia's neck stretched when she got excited which certainly happened during the Puppet Games! (See Video)
Nadia could be an apparition, the ghost of all the athletes sacrificed for the Olympics.
Photos by Calum F. Kerr, Sarah Sparkes and Phillip R. Goodman