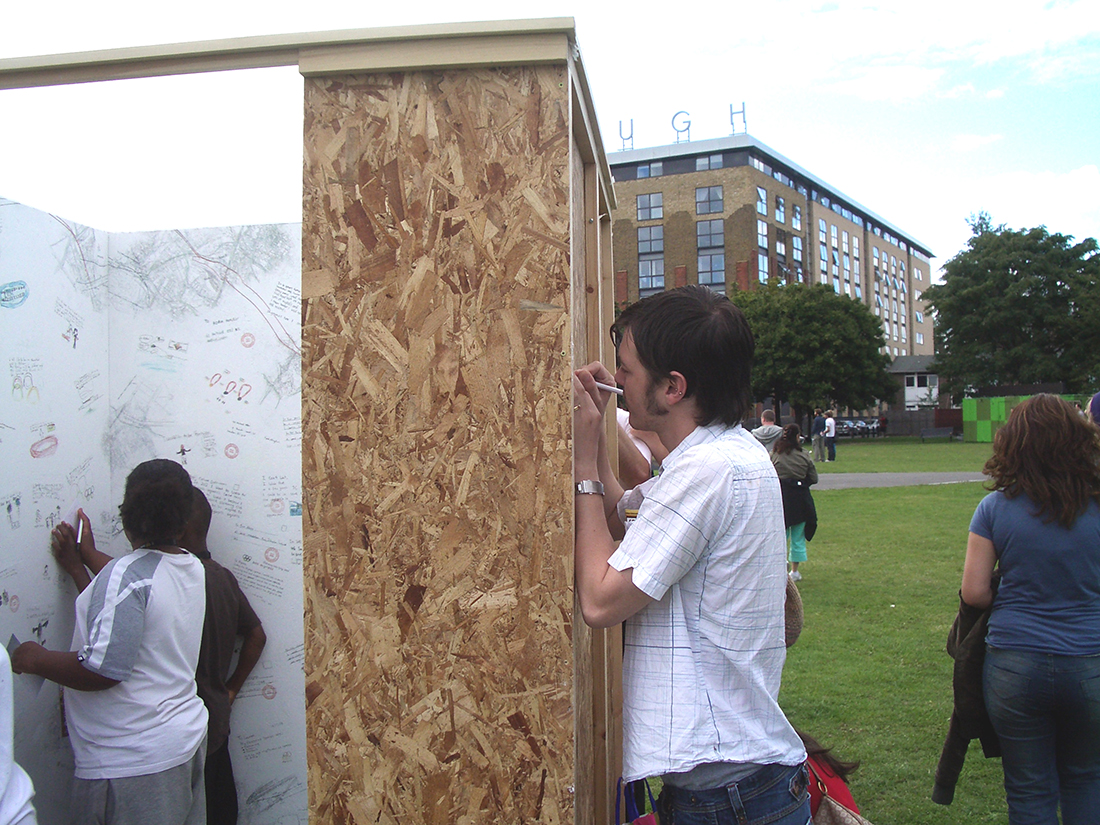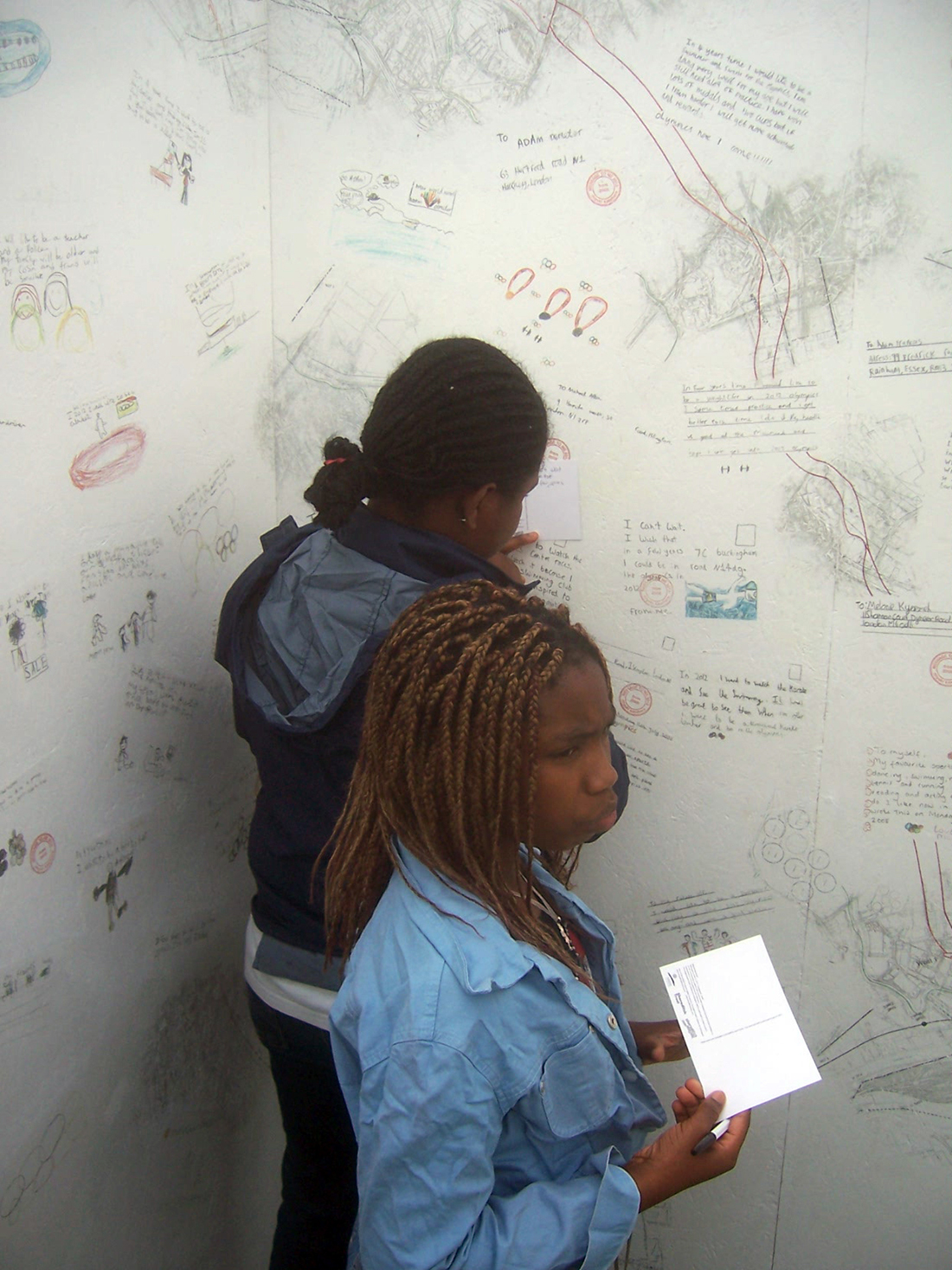 Title of work Message to Me 2012
Client Shoreditch Trust, London
Date of work 2008 & 2012
Medium Installation - Acrylic paint, ink, paper transfer prints, wood
Dimensions 230cm x 230cm x 230cm
Exhibited Venue Hackney Museum

Part 1 - 2008

The project was devised with the creative collaboration of Primary schoolchildren (Our Lady & St Joseph and De Beauvoir Primary School) Year 3, 4, 6 in Hackney, London.

Inspired by the Olympics, local schoolchildren wrote messages to themselves in 4 years time through workshop sessions. These handwritten-messages then were transferred onto an installation, combined with my drawings based on Olympic site maps from the London Development Agency.

At the exhibition in Shoreditch Park, I collected messages on postcards (to themselves in 2012) from 200 visitors.
I promised to post back the schoolchildrens and visitors handwritten postcards as addressed in 2012.