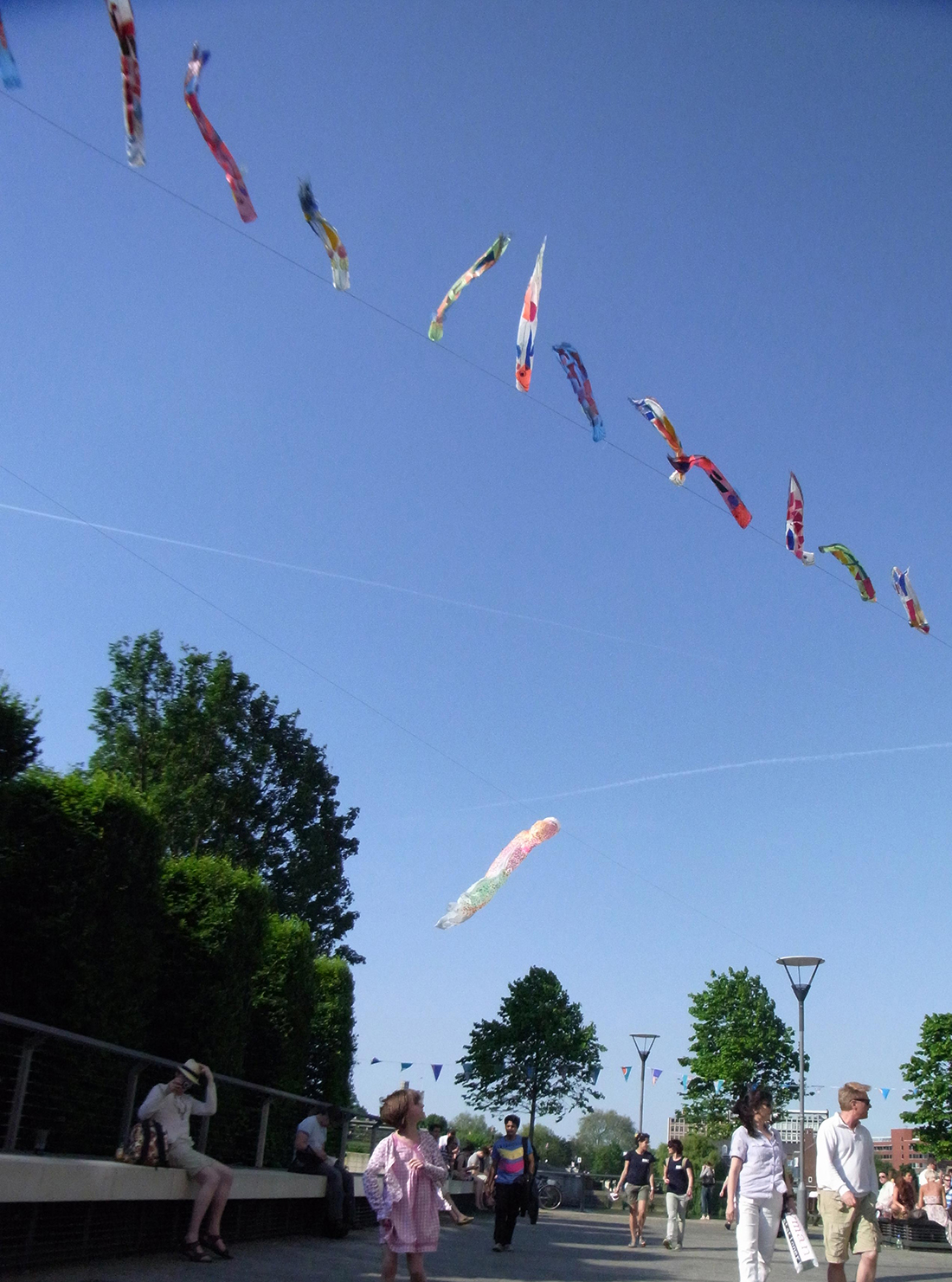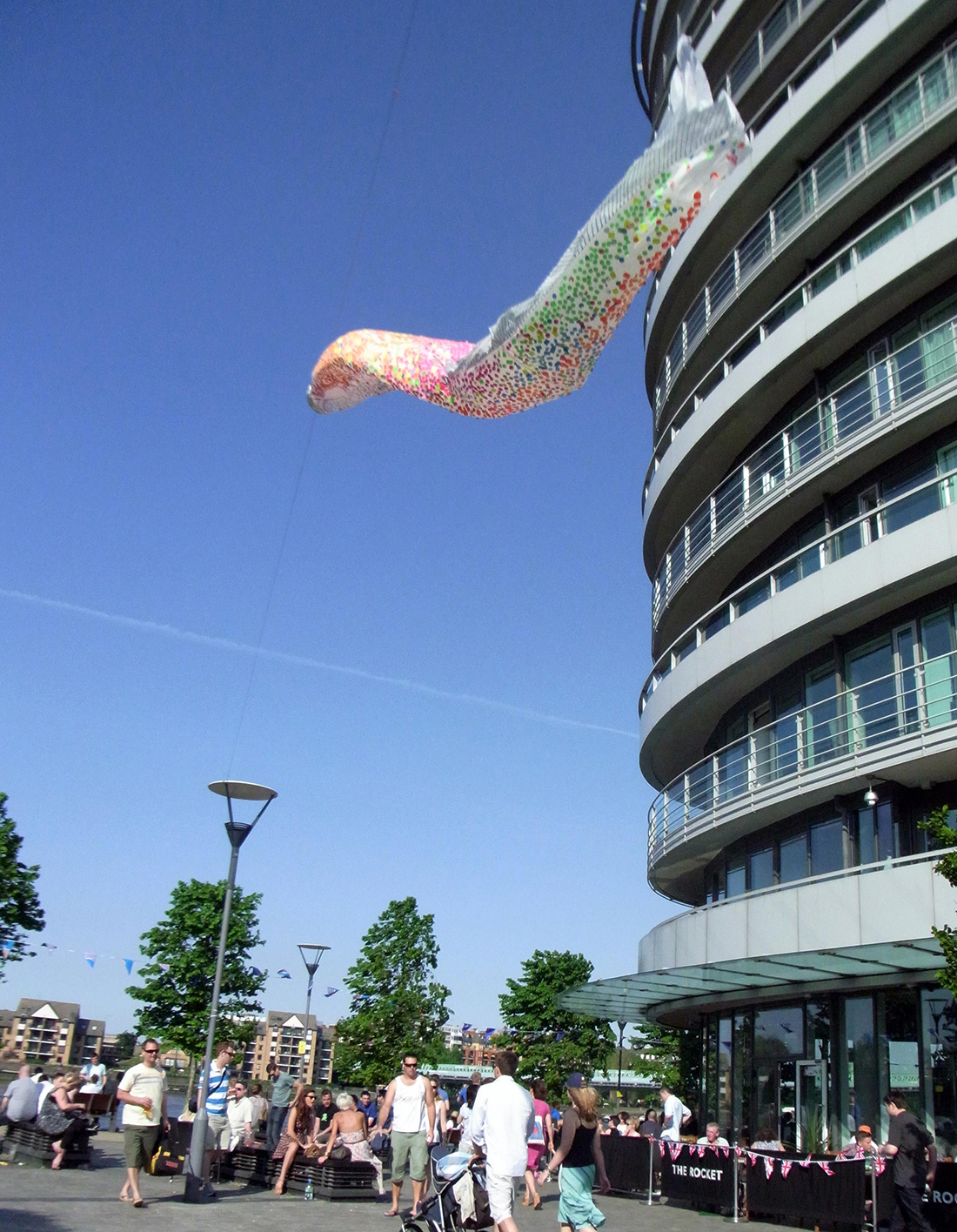 Title of work Journey of the London Eel
Client Wandsworth Council, London
Date of work 2012
Medium Installation - Plastic shopping bag, plastic bed cover, string, sticky plastic, sticker, wire
Dimensions 7mx15mx30m
Exhibited Venue Putney Wharf by the Thames, London


Through the workshops, schoolchildren at Eastwood Nursery in Roehampton and I created windsock sculptures inspired by the journey of the eel.
The eel after a very long journey congregates in the Thames and nearby River Wandle.

In the Olympic year 2012, there will be a huge influx of people into London, like the eel many will have had a long journey. Migration into London and the changes this creates is the inspiration for this project.

The European Eel (Anguilla anguilla) is one of the Thames' most interesting species. Long lived, this Londoner does in fact migrate over 4000 miles from the Sargasso Sea in the Atlantic Ocean near America. Eels used to be caught very frequently in the River Thames and many other rivers in the UK.

They are now under threat due to climate change and other man-made interventions.

Making these eel sculptures with children will hopefully be a forerunner to real eels returning to a 'healthy' River Thames and other tributaries in the near future.

This project is a commissioned art project by Wandsworth Council for 'The Shimmy' part of Wandsworth Arts Festival 2012.